Flower Knight Girl / フラワーナイトガール is a browser RPG where you command a crew of girls based on flowers, called flower knights, to fight pests and protect the world of Spring Garden. This Wikia is for the original, Japanese version of the game.
Maintenance usually occurs every Monday from 14:00 to 17:00 (GMT+9).
Current Event
Meet the new Flower Knights~

Premium Gacha Info
Added Blooming (with features) and Rarity Growth
WIP
Ongoing Campaigns
Last Updated: Jan 20

30% stamina cut for Story Mission, Memory Dungeon.

Get 3oo FS each day you login

Daily Ampule stages appear in the Limited Mission tab. (Does not occur on Jan 27)
Morimori Gold Boost is open every day. Every day except Sat has full clear rewards. (Does not occur on Jan 27)

Daily, free single gacha rolls are available. It gives a 4* or higher character, and it includes a Petite Centy and 100 Memory Seeds
Special Quest Campaign: Do 100 Raid Boss fights, 60 Subjugations to earn everything.
Evolution/Blooming material missions are available
Secret Gardens drop extra Life Crystals

5th Anniversary Memorial! Login Bonus Campaign: Get items each day you log in for 10 days.

During the current event, Raid Bosses from the current event drop popularity poll tickets
During the current event, all Subjugations give topic tickets equal to the stamina spent on the stage
Guides for New Players
Interface
Powering-up Knights
Knights
Equipment
Gameplay
Mission Types
Character & World Information
Other
External Links
Latest Activity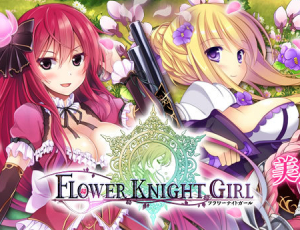 ---
Recent Changes
Following characters were added to Rainbow Medal exchange:




They are available until May 18.

Item lineup for the Rainbow Medal exchange has been updated. The new exchange includes characters and flower memories that can only be obtained via Rainbow Medals. They will be removed once exchange period ends but might return later on.

Flower Memories system replaced Promotion Ability. Since Sep 2.

Updated player tutorial got a new, re-rollable 5*+ gacha. For 5oo FS, keep rerolling until you get what you want. Since Aug 26.
---
Community content is available under
CC-BY-SA
unless otherwise noted.