Flower Knight Girl / フラワーナイトガール is a browser RPG where you command a crew of girls based on flowers, called flower knights, to fight pests and protect the world of Spring Garden. This Wikia is for the original, Japanese version of the game.
Maintenance usually occurs every Monday from 14:00 to 17:00 (GMT+9).
Current Event
Meet the new Flower Knights~

Premium Gacha Info
Added Blooming (with features) and Rarity Growth
WIP
Guides for New Players
Interface
Powering-up Knights
Knights
Equipment
Gameplay
Mission Types
Character & World Information
Other
External Links
Latest Activity
Backend Improvements
created by CodeHK

| | |
| --- | --- |
| | Hi everyone. I had a week off of work and was able to give the Wikia a lot of attention. Here's some of the stuff I worked on. *I&#039...  |

Lucky Edit

The Lucky Edit badge is given to the person who made the 1,000th edit on the wiki, and every 1,000 after that. To earn this badge, contribute a lot to the wiki
and hope you get lucky!

earned the Lucky Edit badge
Awarded for making the Lucky 75,000th edit on the wiki!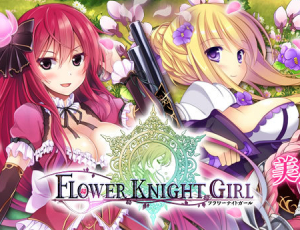 ---
Recent Changes
Following characters were added to Rainbow Medal exchange:




They are available until May 18, except for Heart Tree who is available until August 13.

Item lineup for the Rainbow Medal exchange has been updated. The new exchange includes characters and flower memories that can only be obtained via Rainbow Medals. They will be removed once exchange period ends but might return later on.

Flower Memories system replaced Promotion Ability. Since Sep 2.

Updated player tutorial got a new, re-rollable 5*+ gacha. For 5oo FS, keep rerolling until you get what you want. Since Aug 26.
---
Community content is available under
CC-BY-SA
unless otherwise noted.